One of the most important parts of weight loss and fitness is diet. A saying that has stuck with me is:
Weight Loss = 70% nutrition + 20% exercise + 10% genes
This is SO true. I can work out like a BEAST, but if I am not following that up with the correct nutritional choices, I won't be able to maintain my current size.
Back in October and November of 2016, I started to really lose a lot of weight too quickly. I was at the height of my half marathon training, running 20-30 miles per week, and I wasn't eating enough calories, nor was I eating the RIGHT calories.
I spoke with my family doctor and my nutritionist, and they told me something so very important: I had to stop eating like a Weight Loss Surgery/Bariatric patient, and start eating like an Athlete.
It was AMAZING to hear this, and also very eye opening. I now needed to add more carbohydrates into my diet – a component that I had mostly been avoiding for almost two years!
Going from a Bariatric diet to an Athlete's diet was mentally very hard for me. I was terrified that if I added Carbs, even good ones, I would begin gaining weight uncontrollably again. I am very lucky to have a great support team in the doctors and professionals that I work with. Together, we worked on a great plan and it is working for me – and hopefully this will help others as well!
I am going to try to update this blog every week showing my meal plan, so I can show what I do in the kitchen to make me successful with my nutritional goals.
I start every morning by drinking 12 ounces of water. I do always have a coffee. If I make it at home, I just add a sugar free creamer. If I stop at Starbucks (which happens more than I would like to admit) I get a Grande Pike Place coffee, with two pumps of Skinny Mocha, a splash of heavy cream, and 2 splenda. It's delicious, and not high in carbs.
For breakfast, I usually have an Oikos Triple Zero Salted Caramel yogurt, with a sprinkle off Wegman's Cocoa and Chia Granola. This has become a pretty standard breakfast, and I have it every week. Great protein, healthy carbs, and it's pretty filling. I eat this around 8am.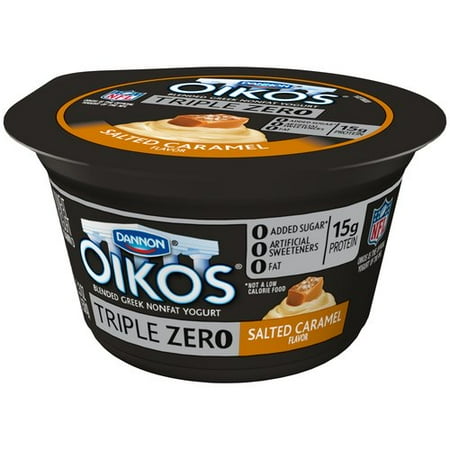 At around 10 am, I will usually drink a protein shake. This does vary, and I have tried numerous protein powders that I don't hate, but the absolute best protein shakes I have ever had are the Chocolate Premier Protein Shake. These have 30 grams of protein, are only 160 calories, and they taste great! The best part is that I can drink it right from the container. I keep a case in my trunk for if I forget my lunch, or need a quick pick me up. They can be bought online, and in most grocery stores. I buy them buy the case at my nearest Costco 🙂

Lunch this week is slow cooker shredded chicken barbecue – just chicken breast with a barbecue sauce. I put that on top of a homemade cheesy cauliflower mash, and boom – great protein, good carbs, and YUM. I put 3 ounces of chicken BBQ on top of a 1/2 cup of the mash.
Afternoon snack is Roasted Garlic Hummus with 1/2 cup raw cauliflower, 1/2 cup of raw broccoli, and about 5-10 cherry tomatoes. I also add in a string cheese. This I snack on over the course of the afternoon, which helps with that 3:00 PM really want a snack problem 🙂
At this point in the day, I will have met my protein, Vitamin A and C, Calcium, and Fiber goals. The above has 96 grams of protein, 63 carbs, and 33 grams of fat – and only 897 calories.
When I get home, I eat whatever my family is having for dinner, within reason. We always have a protein, veg, and carb. I eat it in that order, and typically and full by the time I get to the carb. I do also make extra of my lunch for the week in containers, in case diner is going to be carb heavy, such as pasta.
At the end of the day, I try to eat between 1200-1400 calories, more if I have gone on a particularly hard and/or long run that day.
What is on your menu for the week? I would love to share recipes!